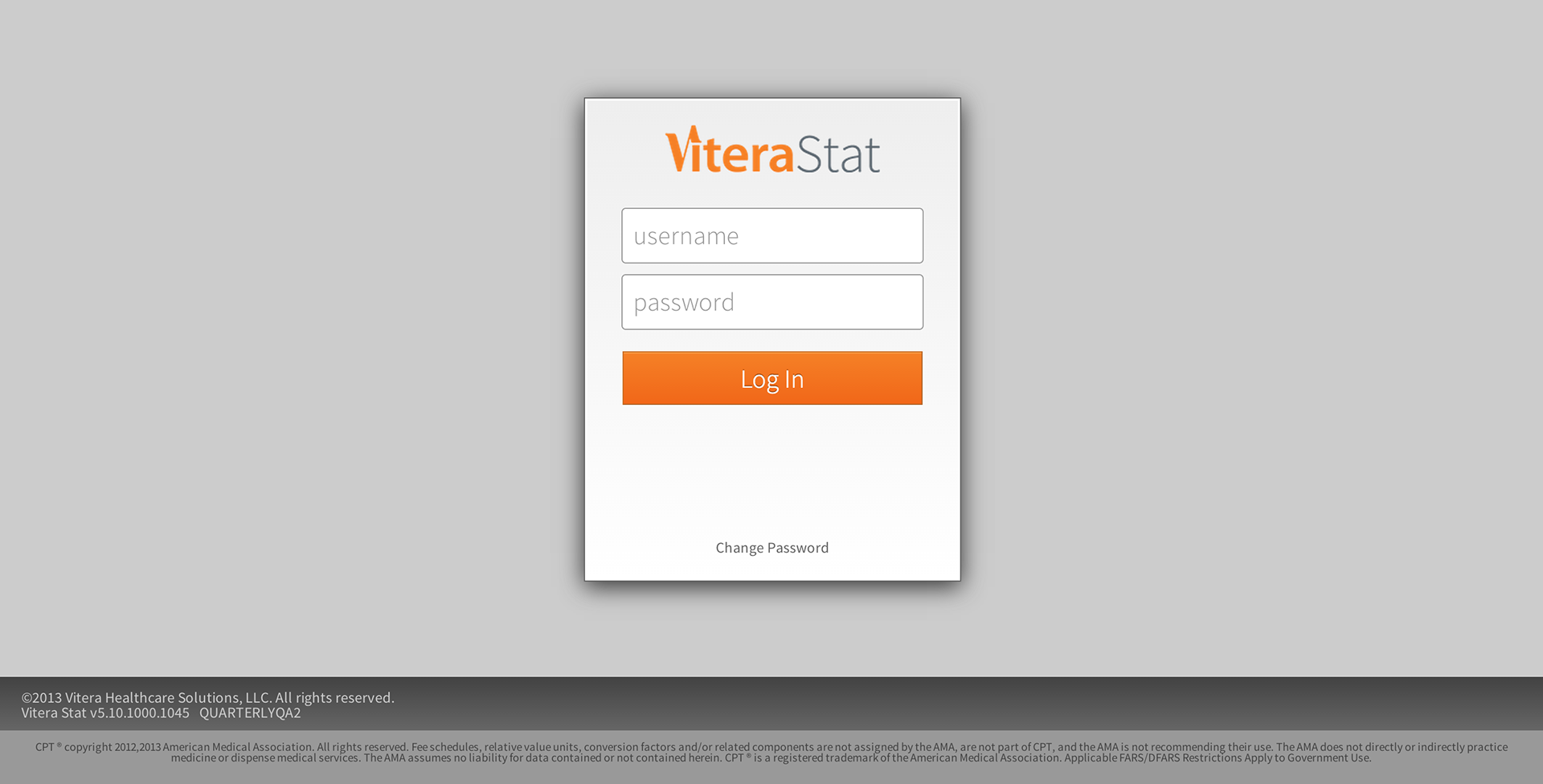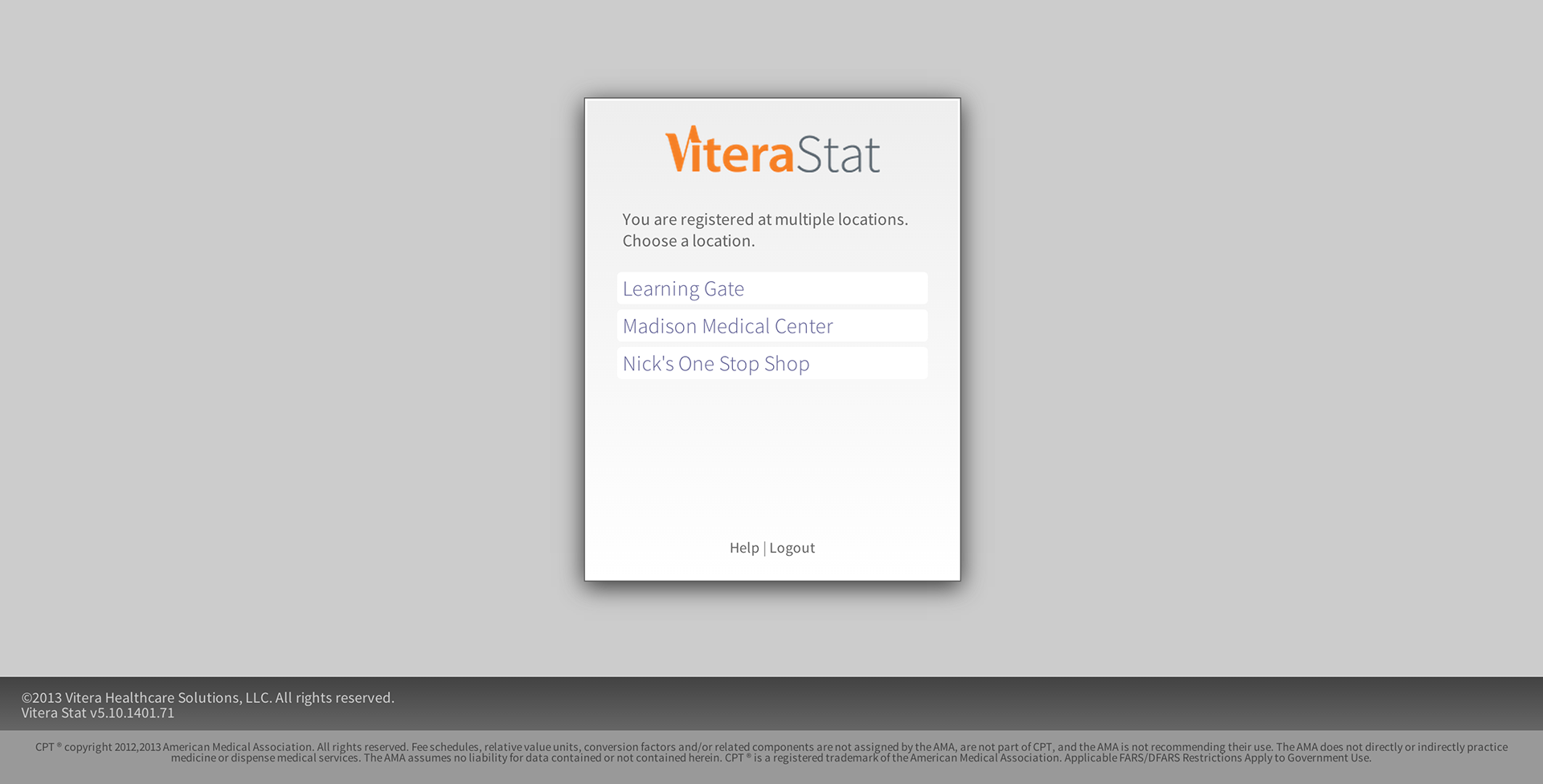 If a provider works at multiple locations, they can choose which practice they want to view.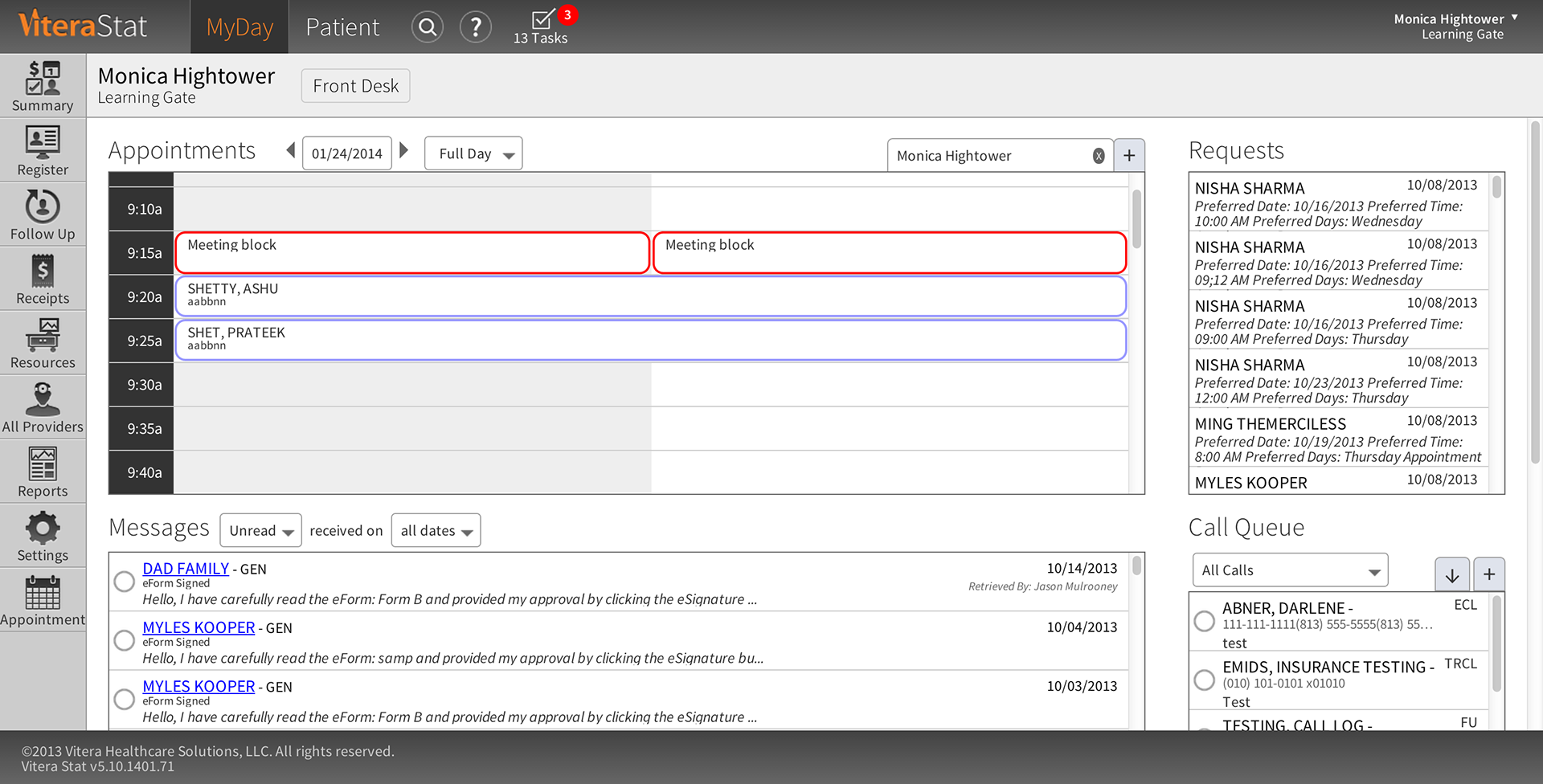 In Front Desk View, users could see upcoming appointments, secure messages, requests, and calls to return.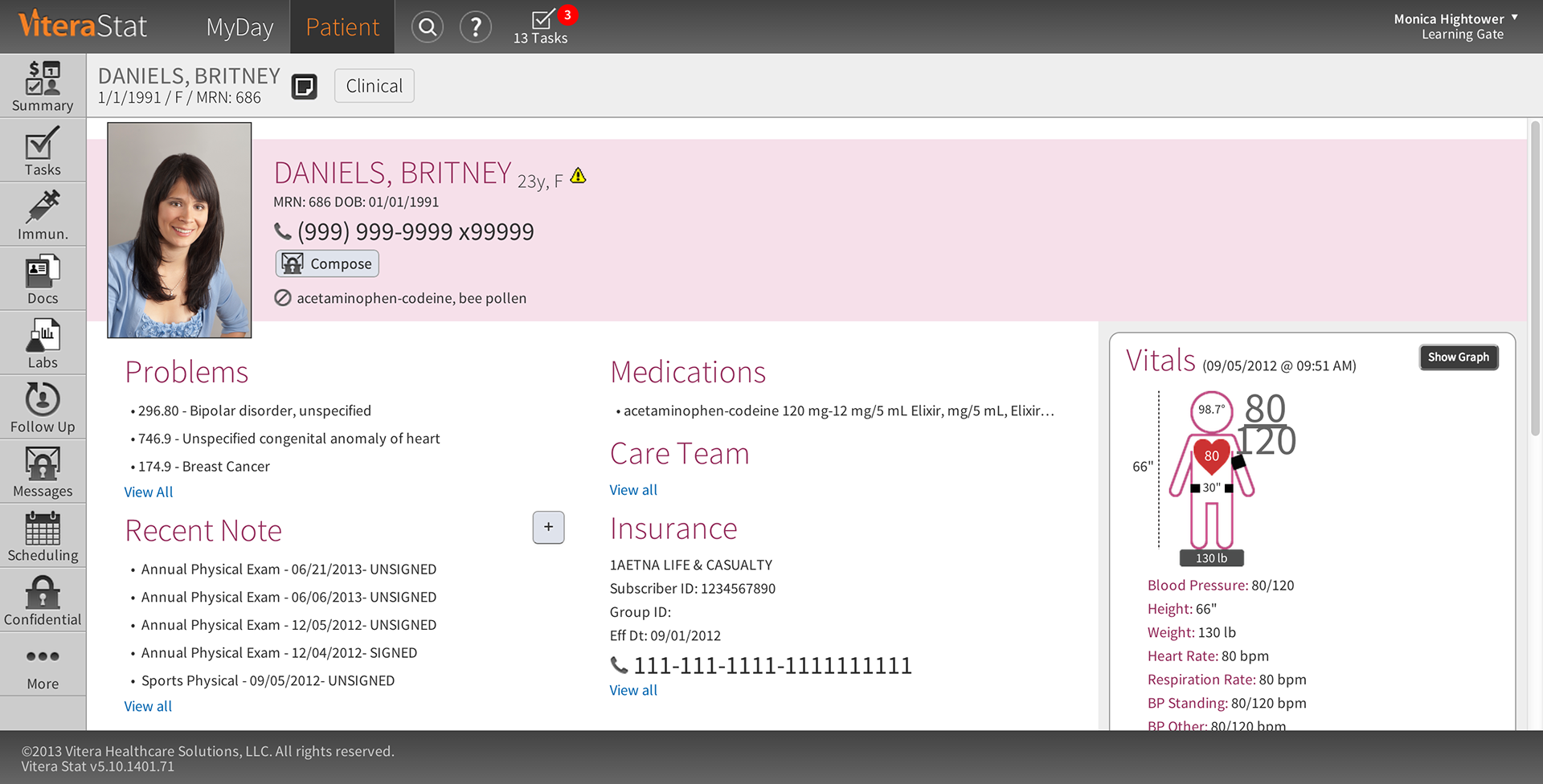 The patient record screen let the clinical team see an overview of the current patient including past diagnoses, medications, staff notes, insurance, and vital signs.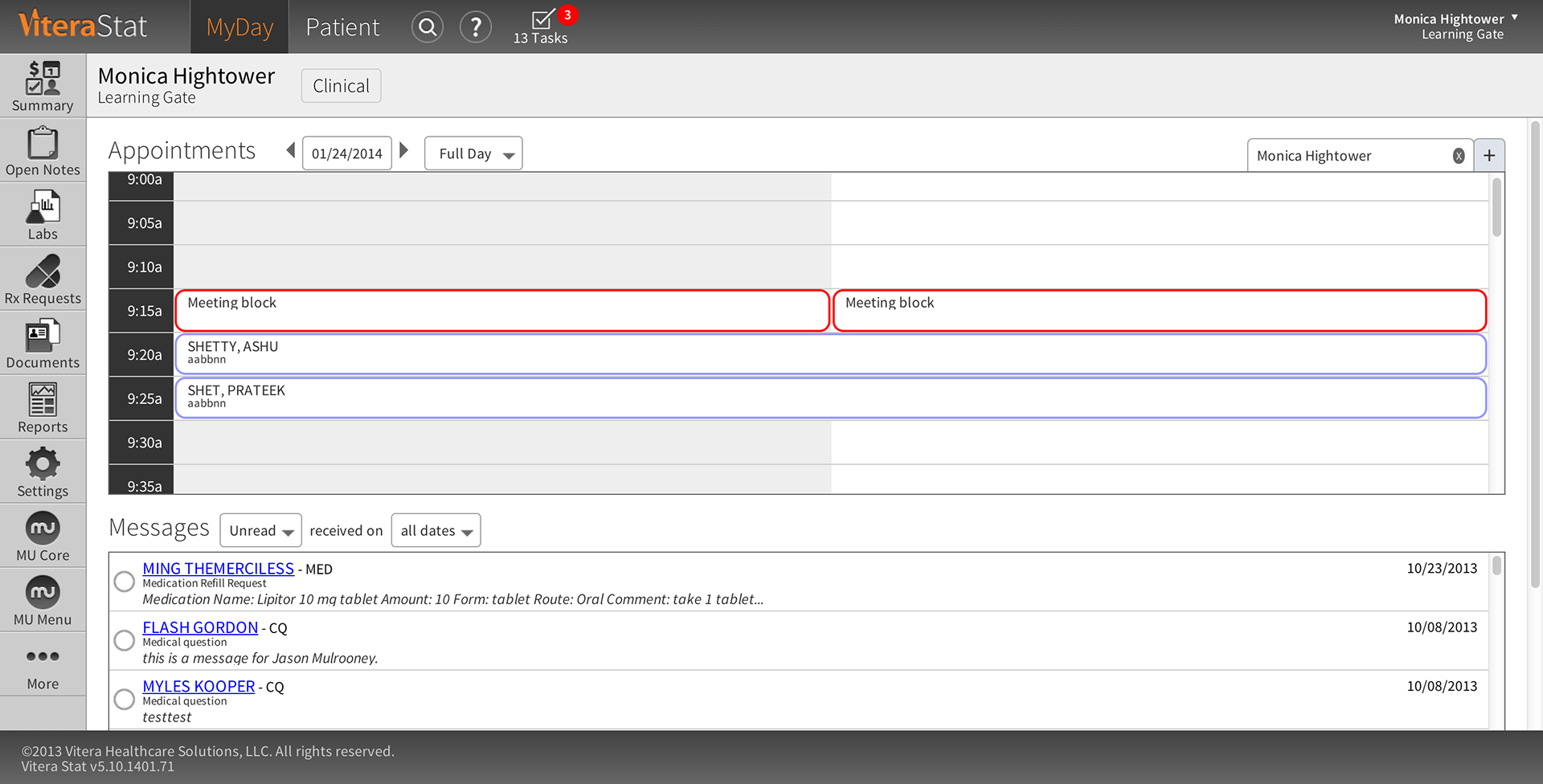 In Clinical View, members of the clinical team can see upcoming appointments and secure messages.
The Billing Overview gives the billing team a dashboard view of the number of encounters, unbilled charges, and items ready to bill for both the practice or individual providers, along with secure messages and calls to return.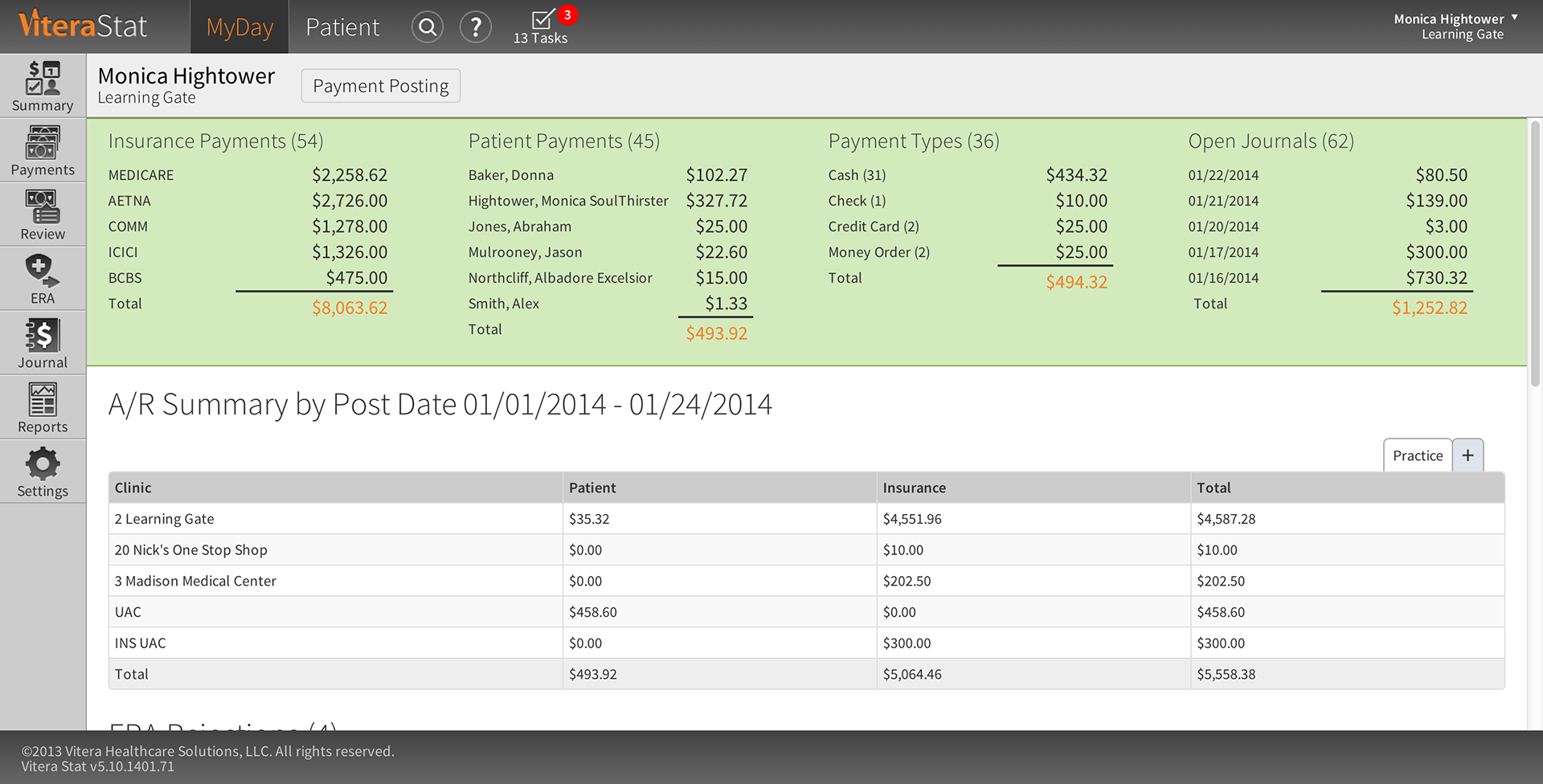 The billing team can access detailed claims and insurance information for all their practices, including financial information and rejected claims in the Payment Posting view.
A special status screen helped practices transfer from ICD-9 code to ICD-10. It helped practices take a step-by-step approach to become compliant.
As the feature set was built out, I created new, detailed icons for use in the product.