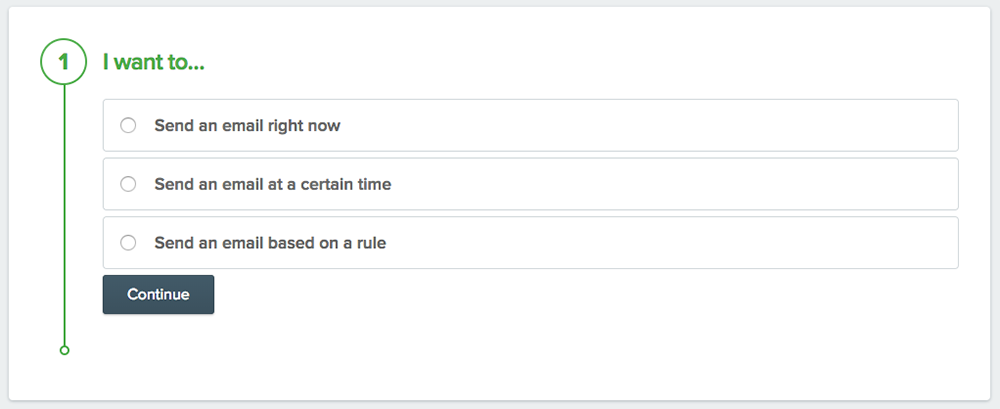 I designed campaign creation to be a three-step process. The first step was to choose the type of campaign the organization wanted to set up.
Rule-based campaigns let organizations send encouraging emails when event participants reach certain goals, or to remind them to log in if they haven't in awhile.
The next step was choosing who the audience for this campaign should be. Organizations could send a campaign to one or more groups like all registered users, team captains only, or based on event location.
The last step of the process is where organizations create the email content itself using a WYSIWYG editor, and includes the ability to add dynamic and/or conditional content.
Before scheduling the campaign, organizations get to preview the email and make changes before enabling the campaign.