I'm a big proponent of design systems, and decided to marry my evangelism of them with my love of The Simpsons.
I compared the three essential parts of a design system to what Lisa imagines her dad's ideal sandwich is comprised of: bacon, Canadian bacon, and Mexican bacon.
After explaining what a design system is, I followed up with why they should be used.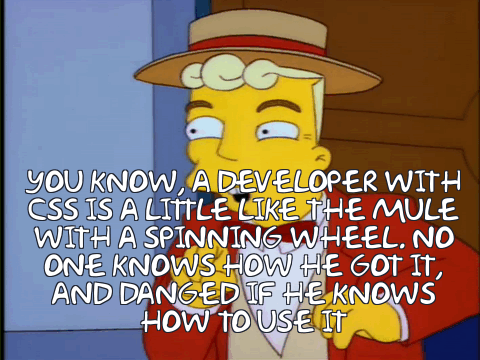 My favorite GIF from the talk, and definitely got the biggest laugh.
The last major part of the talk was recommendations on how to build a design system with examples, and links to companies who I think do design systems well.